Working from home and looking to update your professional home office and office furniture?
We have design solutions to consider for your new office layout from custom cabinet designs to furniture pieces that are currently in stock and ready for prompt dispatch.
The inclusion of a sofa bed in the home office is aesthetically pleasing and convenient when catering for that unexpected guest.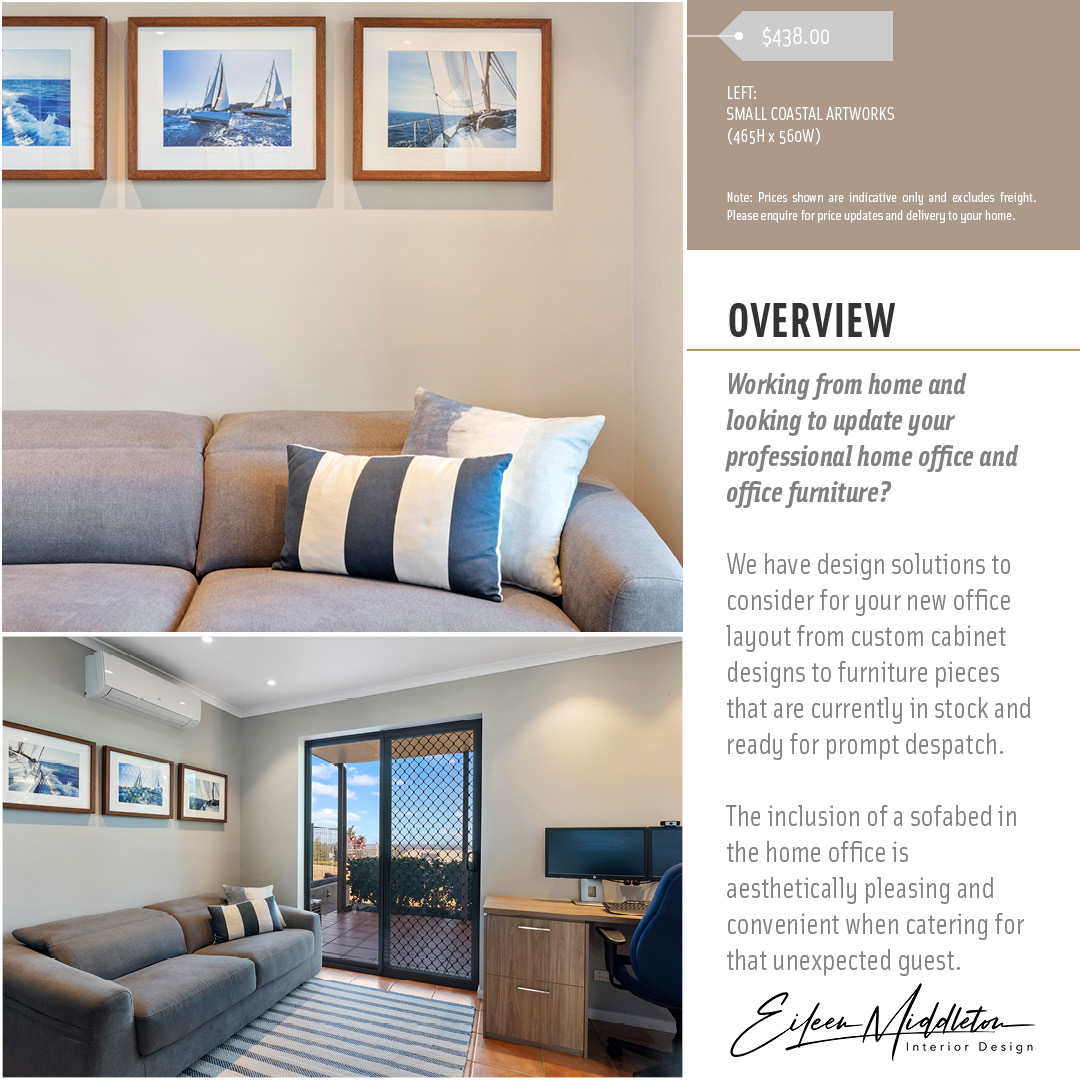 When we design your professional home office to suit your unique set of circumstances, the scope of services can include working with local manufacturers through to installation. Our design team offers an extensive range of the finest quality materials, including recycled timbers, and contemporary finishes to help create or find a piece that is perfect for you.
As well as office design services, we also have access to a range of accompanying desks, desk chairs, bookcases, and cabinets to ensure comfort and inspiration when other members of the family are working or studying from home.