A coastal space takes its cues from the natural environment for everything from the colour palette, through to the materials used.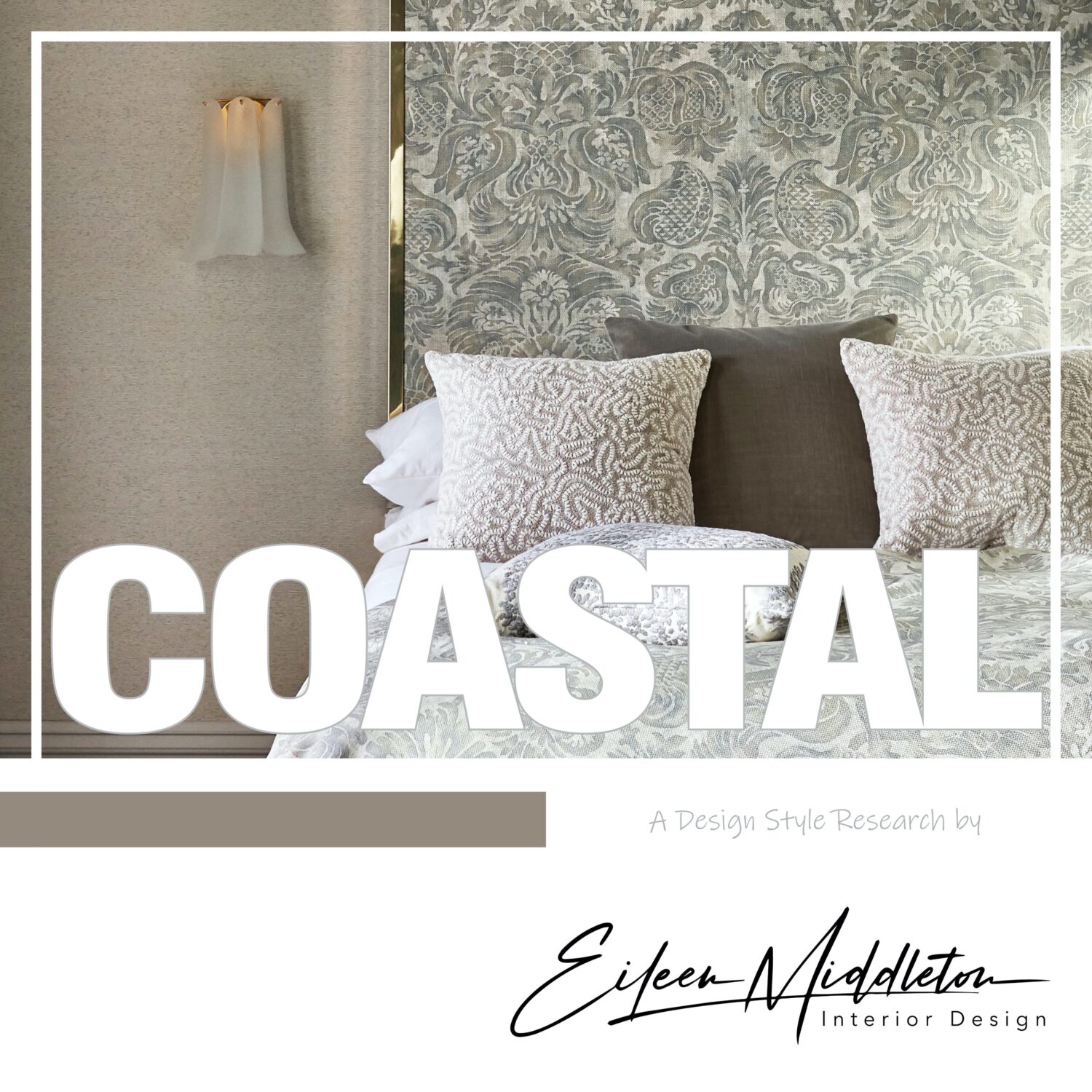 Interiors are open plan with a connection to the outdoor spaces. In order to create a relaxed coastal interior design which usually incorporates many natural design elements, furniture selection often includes wicker, rattan, or light, weathered timbers to emulate driftwood found on the beach.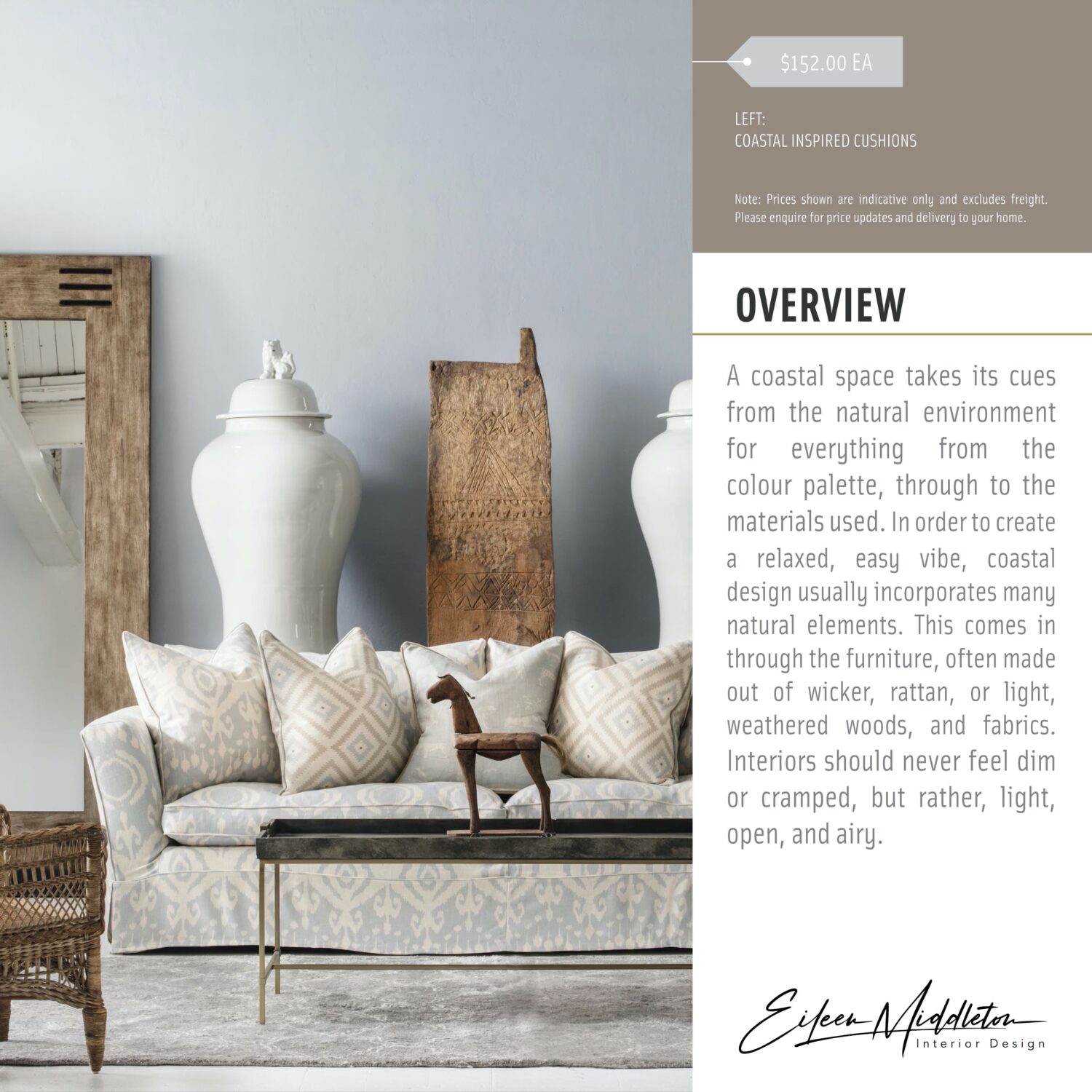 The hard finishes, i.e., tiles & splashbacks can be kept light in colour as well as most surface finishes. Materials can emulate white beach sand or pumice through the use of stone look porcelain tiles. The core features of the coastal style are usually jute textures, earth tones, layered blues, crisp whites, stripes, and loose linen upholstery.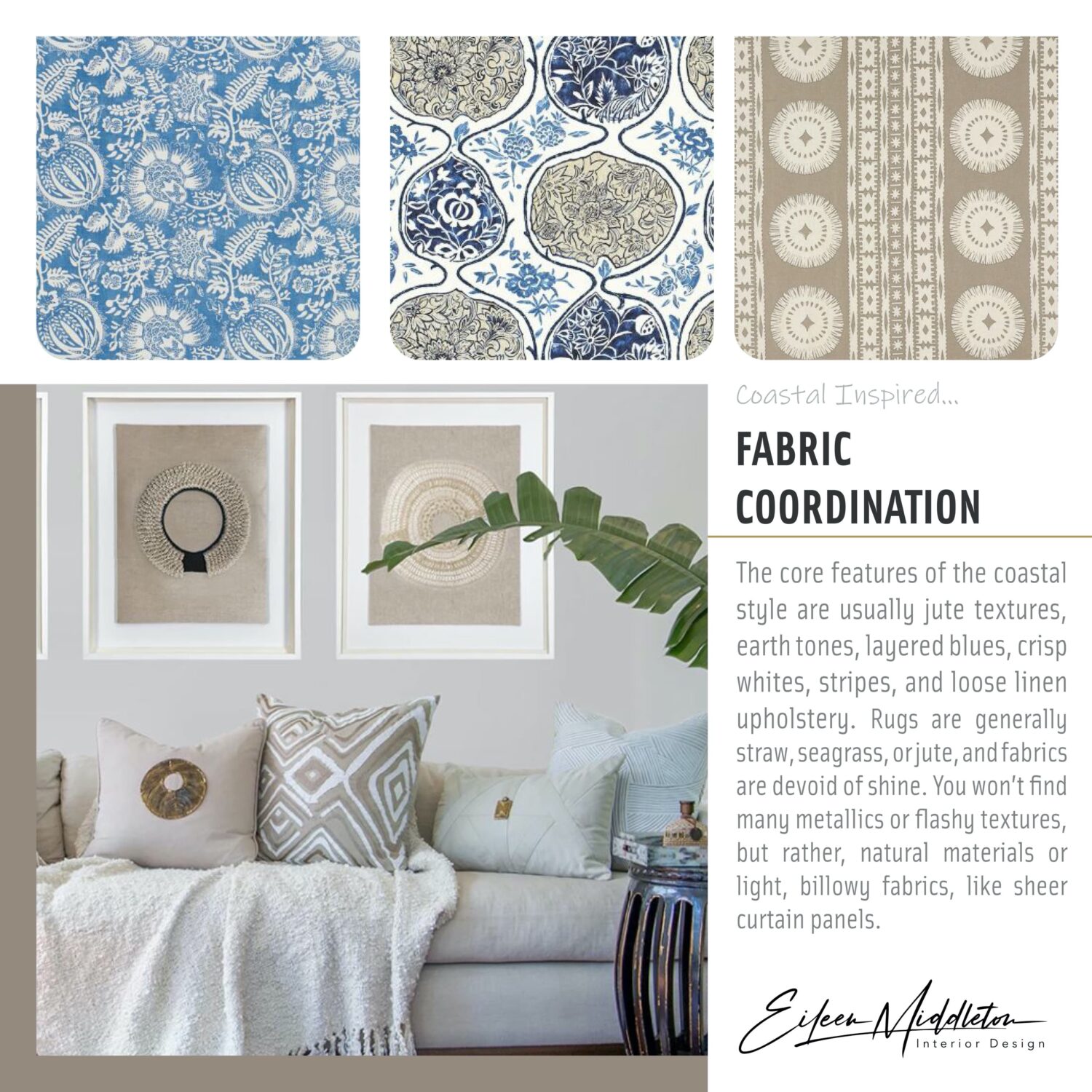 Rugs are generally inspired by tribal patterns light in colour. You won't find many metallics or flashy embellishments, but rather, natural materials or light filtering linen sheers.
If the project is actually located in the coastal environment, the salt air is a huge challenge with lamps, fixtures, light fittings and lounge legs. In selecting these items metal should be avoided.
However, textured timbers, mixed with powder coated aluminium in brass tones or black tend to supply that rich element of sophistication when desired.